Anyone still out there?? I have been horrible this summer, and almost gave up on it completely. Until, I read through my blog and decided I needed to keep going at it since scrapbooking around here has not been happening, and doing this keeps things organized for future reference.
S
o Paige is now 18 months old and I can hardly believe it!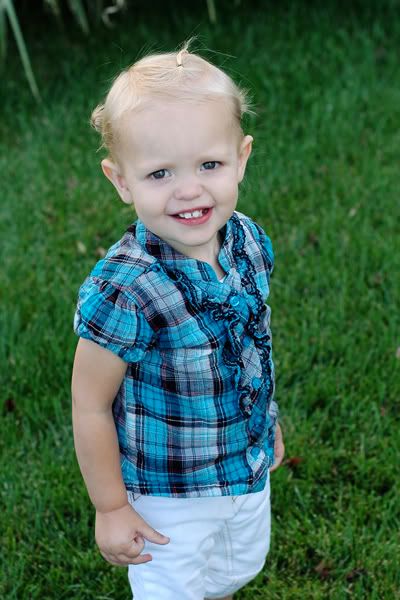 She has developed such a fun personality. She loves to run into a room and say "boo". She loves to do silly things to make her brothers laugh. She loves to play outside. She is such a sweetheart. She loves to snuggle and give long cuddles to everyone, and she's a great hugger. She loves people and most always has a big smile on her face. She just brightens up my day! The boys really enjoy having a girl around. Nash loves to take her outside to swing. Canyon is the sweetest with her and they definitely have a strong bond. Coleman likes to talk to her in his cute baby voice, and he likes to make her scream by bugging her. And she is a HUGE daddy's girl! We are so grateful to have her in our family. Here are her favorites, and what she is saying these days.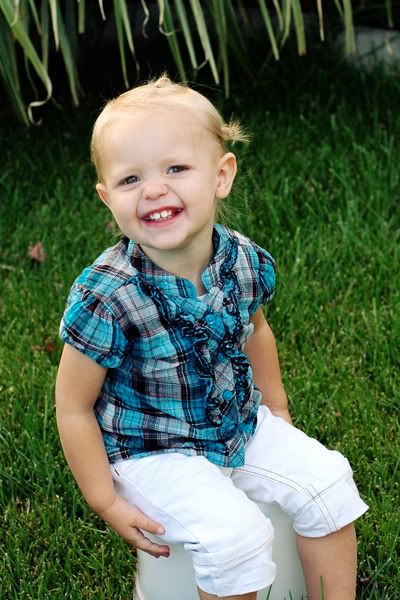 Favorite Song-BINGO and Animal by Neon Trees (she loves to sing the "oh,oh" part)
Favorite Animal-puppies, she will stop and want to pet every dog she sees. She loves to say "I see a puppy".
Favorite Book-Any book with puppies or kittens
Favorite Toy-Balls, purse, baby doll
Favorite Foods-Spagetti, Pizza, bananas, grapes, salad (yes, she is weird)
Recent Phrases:
"I see a puppy"
"Guys, EAT!", she likes to yell this down the stairs to the boys when I am setting the table.
"All done"
"Eyes, Nose, Mouth"
"Night, Night"
"Help you", she says this when she needs help with something.
"drink"
"Mama, Daddy"
"no,no"
"I gotta go potty, poo, poo."
"I did it, Yeah!"
"more"
"Woof, woof"
"Meow"
"oink"
"Moo"
"Sheep", "Bah, bah"
"bye, bye"
"up"
"owwweee" (ouch)
"pretty", as she points to her hair
"slide"
"I got it"
"Good girl"
"Don't"
"MINE!"
"kitty"
"Boo"
"Na" (Nash)
"I wanna eat"
"Peek-a-Boo"
"stinky"
"cookie"
and this week she added "candy" to the list