...that is all we saw and felt in St. George. Even though I was ready to go home and get back into my routine, I didn't want to say good-bye to the sun and 78 degree weather. We had such a great time there! We went hiking quite a bit in Snow Canyon. We hiked to this cave (I'm not sure of it's name). Here are some of the cousins sitting in a hole by the entrance of the cave.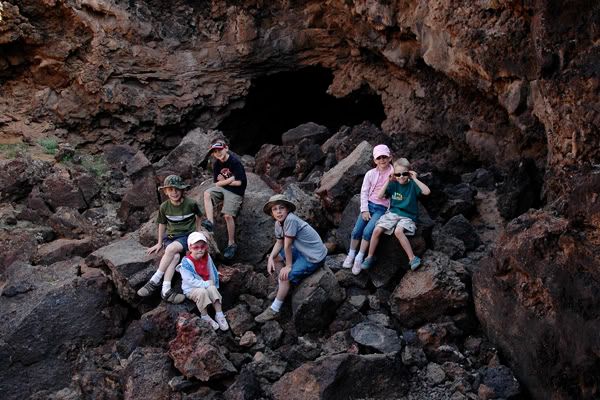 Here is a picture of those red sandy rocks, but I liked it better in black and white.
And of coarse Coleman had to do everything by himself. After a few small tumbles and falling on a cactus, he finally figured out it is a lot easier hiking when holding a hand. He's so funny!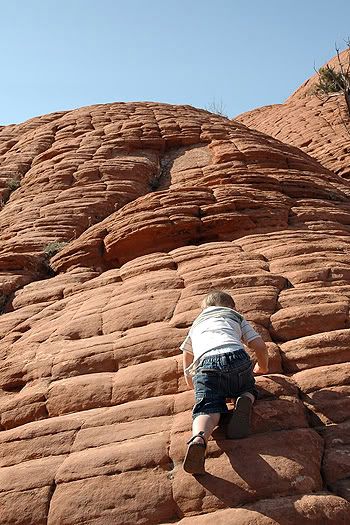 We went to the sand dunes twice because all the kids had so much fun there (as always). They loved running down the big hills, digging holes in the ground, and smothering ants and beetles with sand.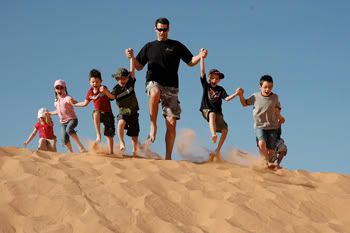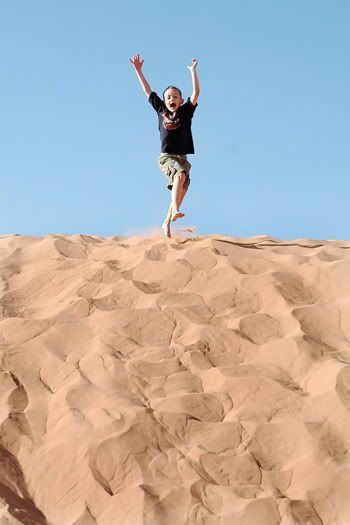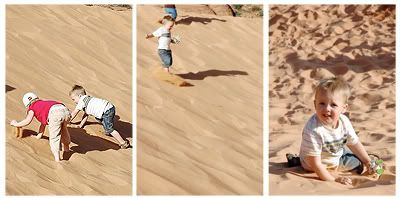 The rest of our time was spent at the pool or eating out. My two most favorite things!! Brandon thought about coming up, but decided not to, he would only be able to be there on Saturday and Sunday. We were missing him so we called him and he said he was bored at home just hanging out. We hung up the phone and about an hour later Brandon was at our door. We were SO happy to see him! What a great surprise.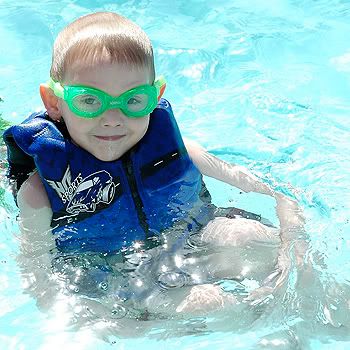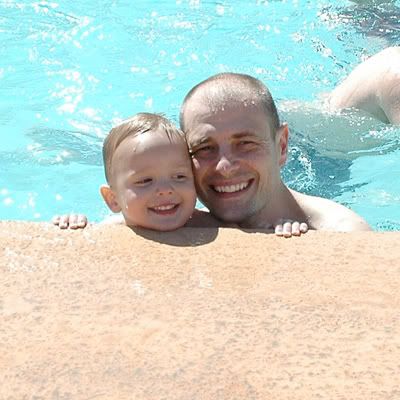 And this morning...we woke up to snow on the ground and I have a cold. At least the snow has already melted and my cold will hopefully only last a few days.