This is how we started out our Valentine's this morning with a little holiday inspired breakfast, heart pancakes, heart strawberries, eggs and ham. YUM!!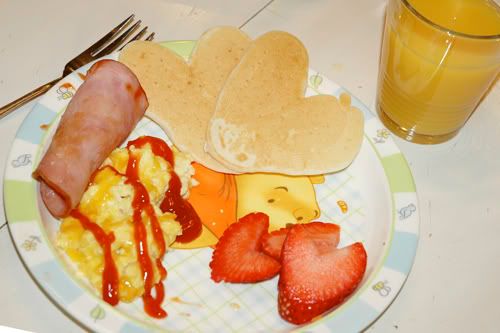 Brandon ate by candlelight and dined with music (provided by Nash). Sorry about the pictures, I was too lazy to set up my tripod.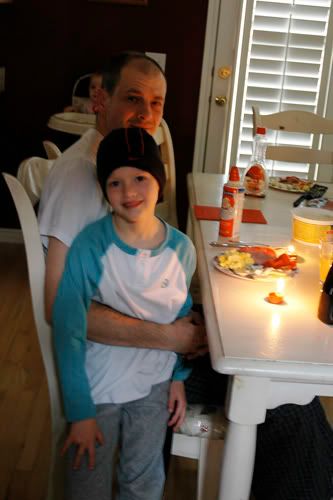 Then the boys got their treats from us.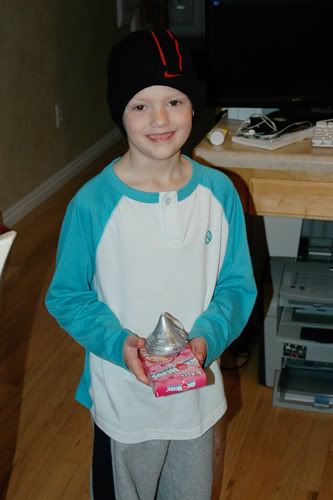 We will spend the rest of the day being lazy, going to church and then eating a Valentine's dinner at Grandpa and Grandma Weeks' house with all the cousins. Yeah! Hope you all have a great Valentine's Day!